Allied Expedition
is a new retail brand for custom aftermarket accessories in the overland off-road adventure vehicle space. Designed with a reference to the deserts of the western US, this is Advanced Accessory Concepts' second retail brand catering to the off-road market.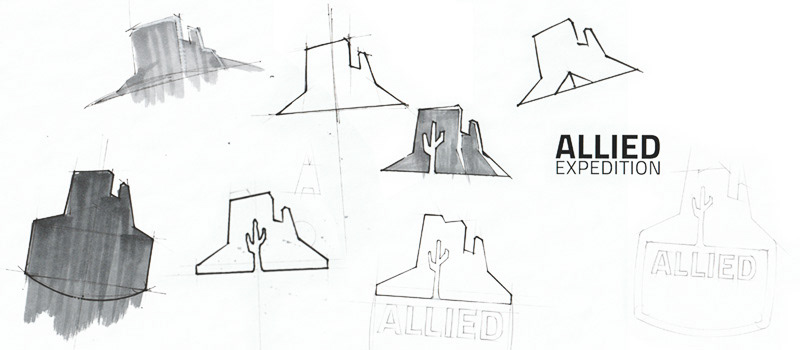 The design is simplified and cleanliness added...and will you just look at that cactus?!?
I wanted to embrace the desert landscape of the western United States.
Some early ideas...trying to find my way...a bit too illustrative but I had to start somewhere!