XFX
, a premium brand of gaming-grade PC hardware, was preparing to launch their latest special edition graphics card. They wanted to package it in a way that spoke to the card's high power, and give it's owners something more to brag about...
The product development team at Crisp took the gun case concept to a much more literal conclusion...Ultimate firepower for hard-core gamers!
Crisp Brand Agency
and their in-house product and graphic design teams asked me to provide preliminary concept development for the roto-molded limited edition case.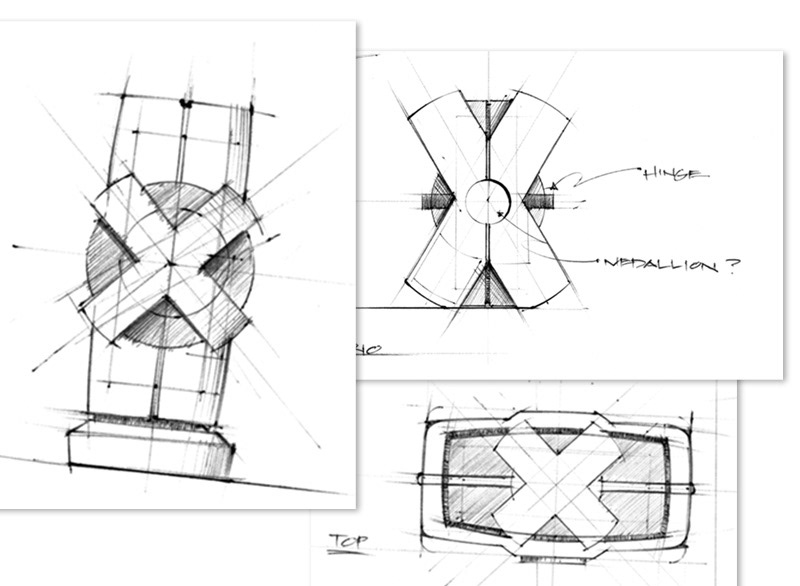 Many directions are taken, not all are heading the right way. Nothing is really sticking yet, work continues...
At some point during the concept phase a shape resembling a gun case appeared...it was developed further.
Sometimes a design will let you know what it wants to be, if you pay attention.