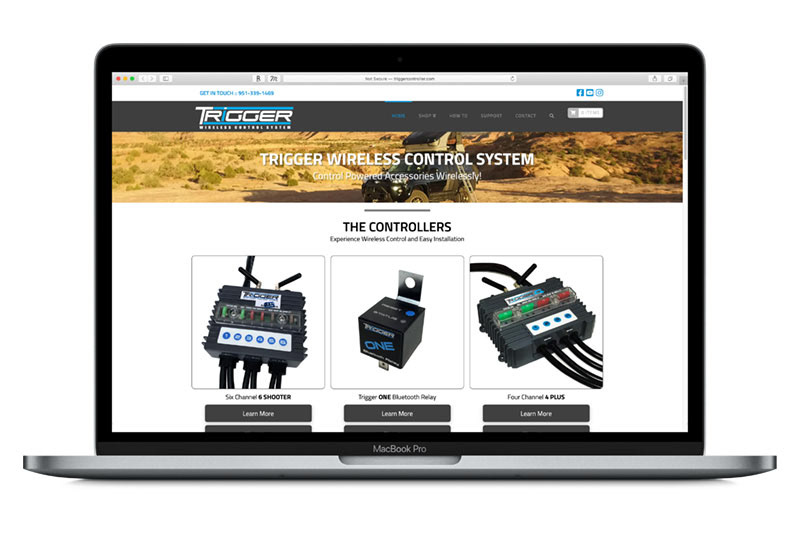 Built in WordPress using the 'X' commercial theme, and integrating the WooCommerce e-commerce platform. The Trigger Controller website is the official source of information, education, and sales for this wireless accessory controller designed and manufactured by Advanced Accessory Concepts.

The Trigger Controller website is designed to be a single point of contact with our new and existing customer base; those potential users who may have heard of the product line but have no idea what it is or does...or why they might need it.
The site includes educational pages dedicated to each main product that take the reader on a brief journey of what the product is and the problem it solves, technical specs, and what is included in each kit.
The site also provides an extensive and ever expanding library of video guides and product overviews, as well as a page dedicated to troubleshooting tips and user manual downloads.